ControlBee dashboard
Standards under control
Requirements and regulations for information security, privacy, quality, the environment and security are changing at an ever-faster pace. So how do you keep things manageable and reduce the administrative burden? ControlBee is the smart web app solution that makes complex standards easily manageable. ControlBee can be used on a standard-specific basis and was developed with the universal ISO standard in mind. Curious to find out more? Check out the ControlBee website.
Smart functions
Registration and updating of standards and certifications.
For internal and external audits.
Handy dashboard with current status and direct insight into whether you meet the standard.
Implementation status shows where action is required.
Overview of risks.
Can be used in any organisation.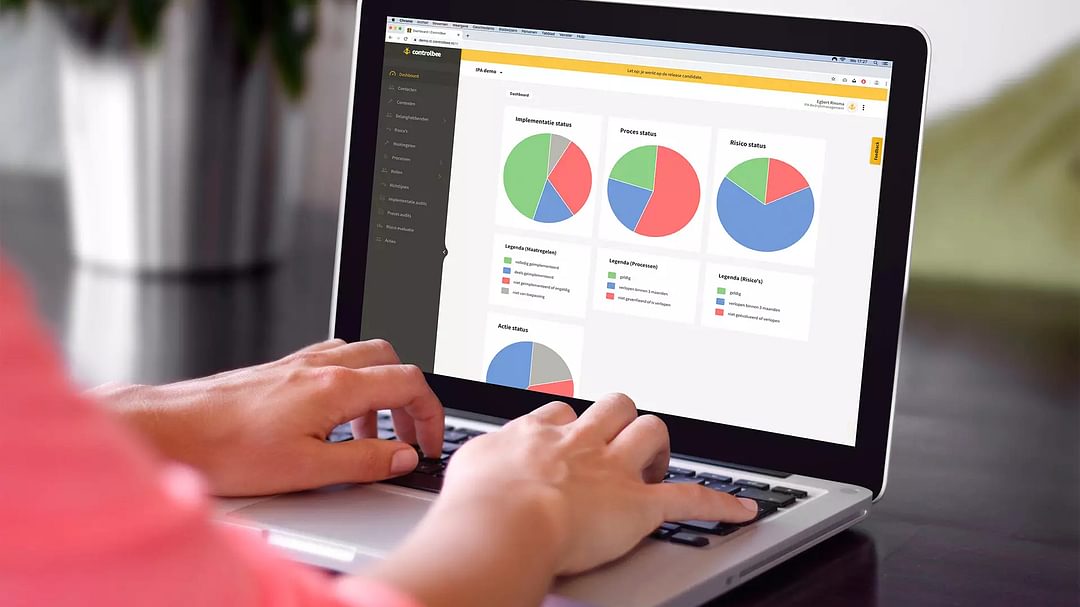 Results and further development
After the development and testing phase, more and more clients from both business and government organisations are signing up. The app will be expanded and optimised in phases on the basis of data, user feedback and insights from Controlbee.